Tutorial
   Step  #1
We highly recommend to shop with your laptop or deskop computer to have the most accurate user experience & avoid mistakes with your order.

Before you choose the products you need, choose the connection of of the implants that you're looking for. After picking one of the options, the filter will show the products accordingly.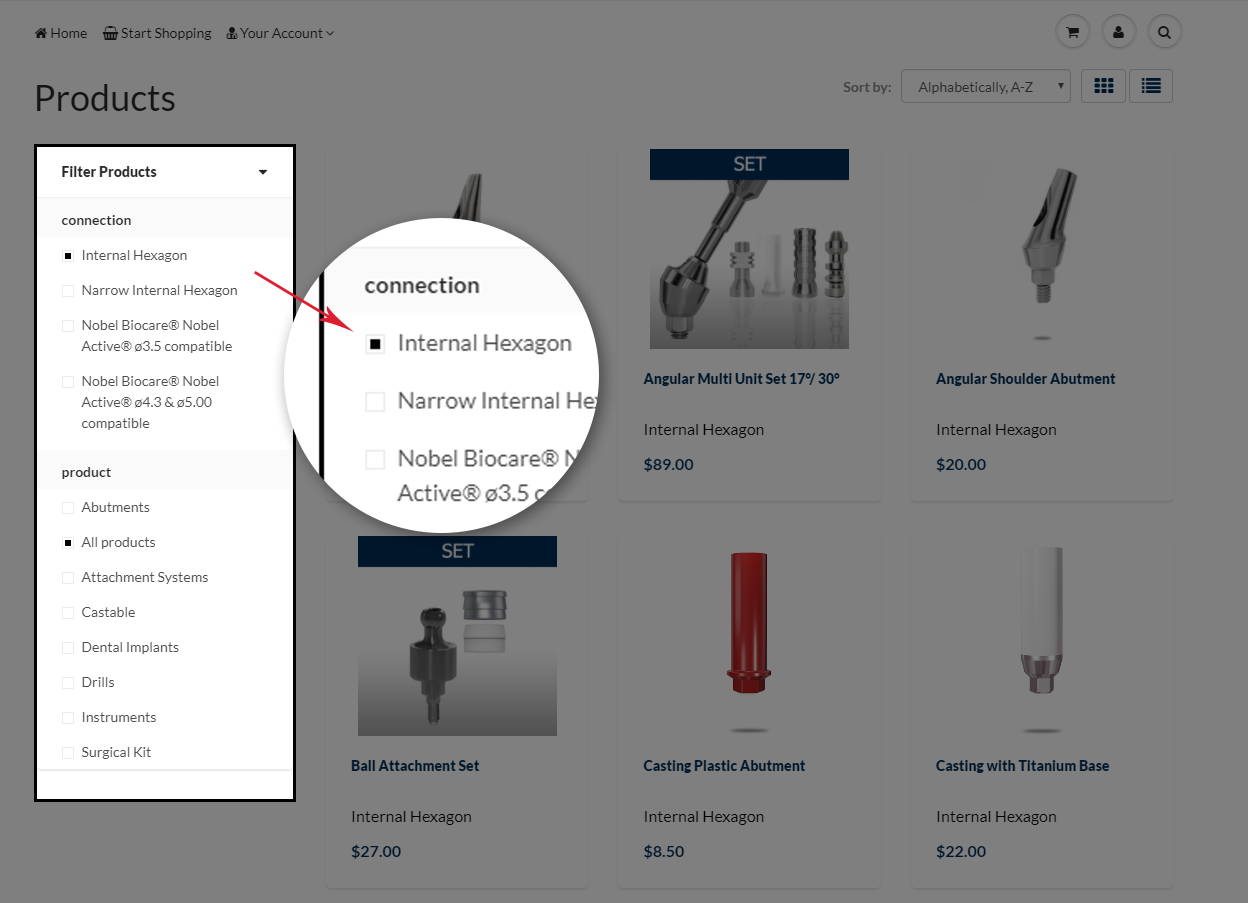 Step  #2
Now you will be able to choose the products you're looking for under the connection you picked. If you want to change the connection / system, simply follow the same instructions like in Step #1.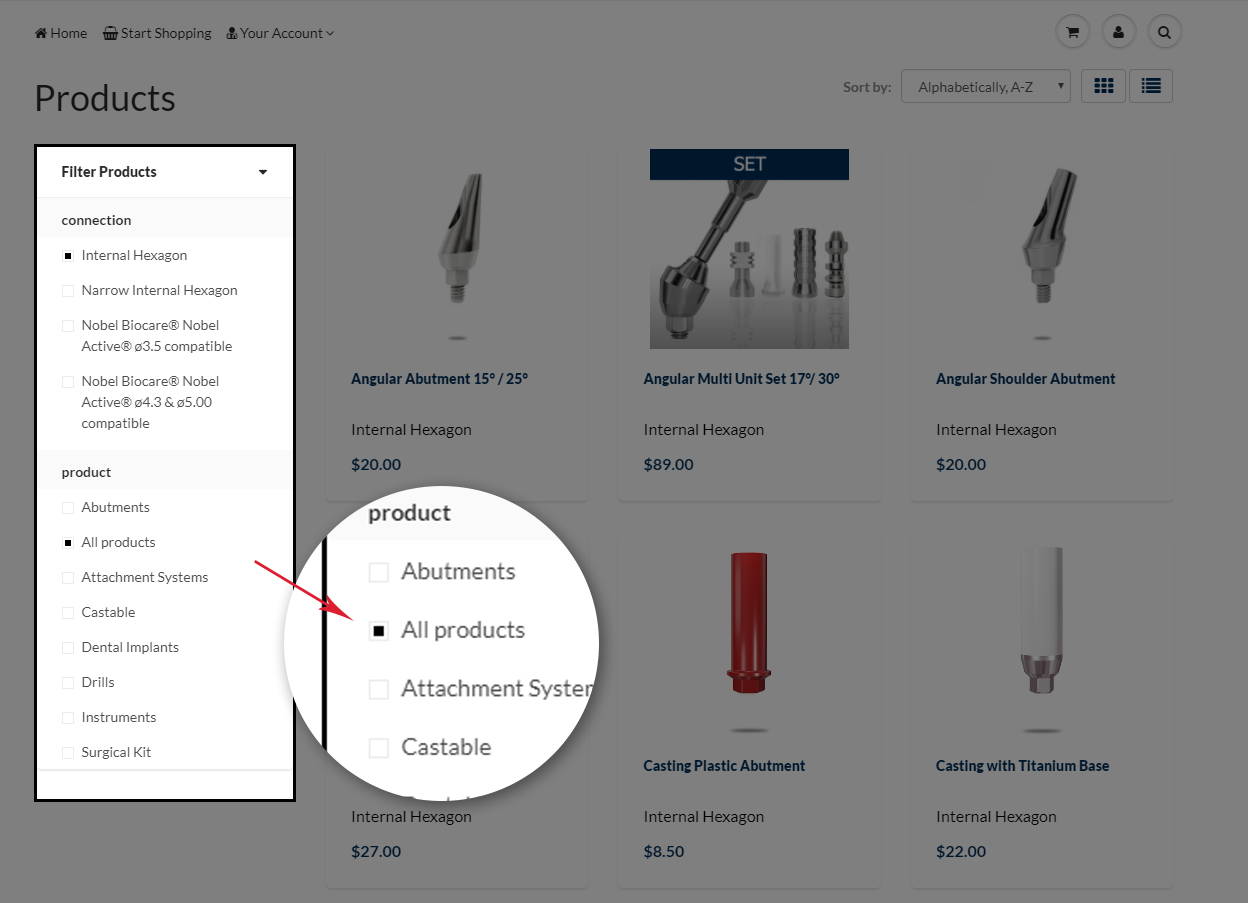 Step  #3
A and B - In the product page - you will be able to pick the sizes of that specific product.
C - Choose the quantity you need.
D - When you're done choosing the product you need, click on "Add to Cart" button.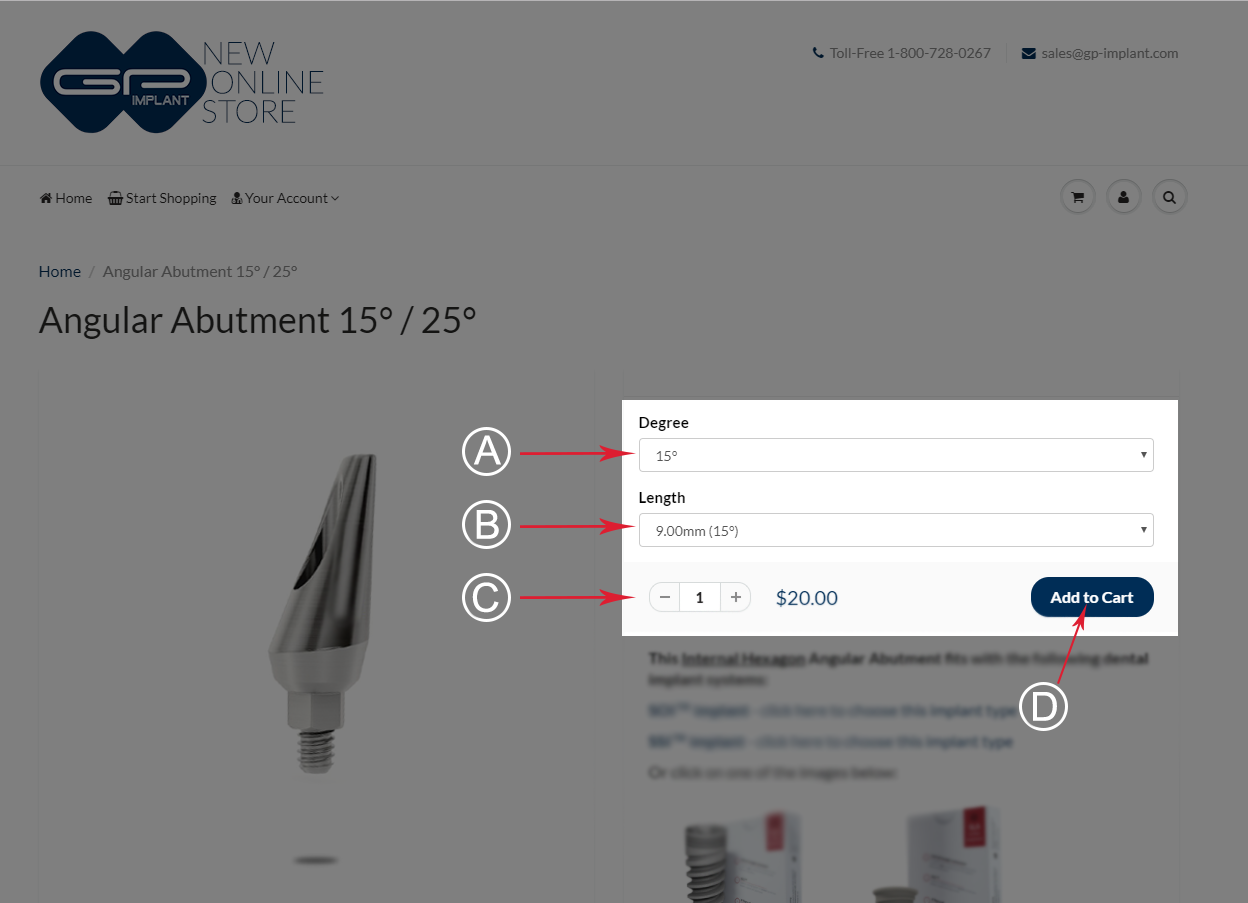 Step  #4
A pop of your cart will show up. Verify your order, proceed to check out page and follow the payment instructions.
We are here 24/7 to answer your questions & support.
Looking forward to serve you at the best way!
Best regards,
GP Implants Online Team
Email: sales@gp-implant.com
Mobile: 00972538205494